Artistic Wildlife Studio
Owner Manny Chavez Sr.
Artistic Wildlife Studio, owned and operated by Manny Chavez, has been a full line Taxidermy Studio for the past 12 years. Manny has been a working taxidermist for 20 years.

Artistic Wildlife Studio's works all phases of taxidermy, with a specialty in North American animal taxidermy art. Being an NTA Certfied Master taxidermist, Manny produces competition quality mounts. At your request, Manny will custom mount your trophy in any setting or position that you would like.

Below are Manny's credentials. As you can see, he truly is more than just a taxidermist. Manny is also a seminar instructor and teaches taxidermy to beginners as well as professionals and competition taxidermists A-Z. in groups or 1 on 1.

Manny has won numerous awards and BEST of Catagories in STATE, REGIONAL, NATIONAL, and WORLD levels and has won BEST all-around taxidermist in 2004, 2005, 2006 in Western Regionals in Arizona and New Mexico along with BEST Antelope in 2005.

Please give Manny a call if you are interested in learning the ART of Taxidermy.
Member of the New Mexico Taxidermists Association
Lifetime Member of the National Taxidermists Association
Board of Director of the NTA
Past President of the New Mexico Taxidermists Association
NTA Certified Taxidermist
National Champion 2002
Recipient of THE AWARD of EXCELLENCE 2004
NTA DIRECTOR of THE YEAR 2005
NTA Certified Taxidermy Judge
Has Judged Taxidermy in the following states; Arizona, California, Wyoming, Arkansas, Southern Regionals in Mississippi, New Mexico, Texas, and in 2007...The World Show In Reno Nevada, Nebraska, Oklahoma, and Colorado.
Two time WORLD Winner. 1st place - Rattlesnake & 2nd place - Pronghorn Antelope
Instructor at The Academy Of Realistic Taxidermy in Montana


Artistic Wildlife Studio
1102 E. Fiesta Drive
Carlsbad, N.M. 88220
Phone: (575) 885-7301
Cell: (575) 302-8938
Email: awsmanny@mywdo.com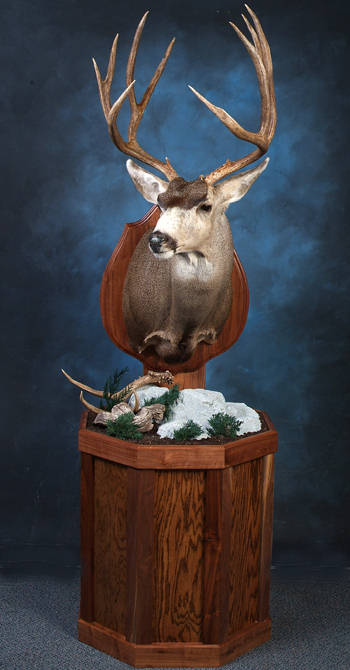 More Photos - Taxidermy Gallery